Hard machining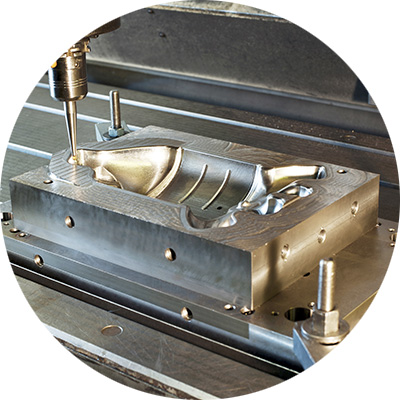 Task
Injection mould – plastics processing
Die made of 1.2342 (48 HRc)
9 mm deep M6-6H blind hole thread for fastening standards.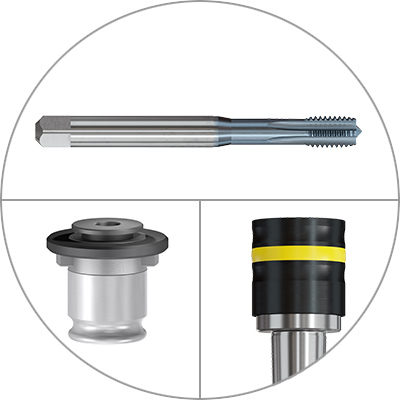 Solution
NORIS TWIN HT
For hardened steels and hard castings up to 55 HRc
Suitable for through and blind hole threads
Thread depth up to 1.5 x D
Available chamfer length form C

Special HSSE-PM substrate allows economical hard machining at final hardness up to 55 HRc!

NORIS WE + NORIS UNI
The quick-change inserts of the WE series are intended for use in our quick-change holders of the UNI and UNI/HP series. The five sizes are divided into corresponding thread dimension ranges and are available in different versions. For most quick-change inserts, the tool is adapted via a quick-change ball clamping system, whereby a separate insert is required for each shank diameter. The quick-change inserts are suitable for producing right-hand and left-hand threads.

The quick-change holders of the UNI series are primarily intended for use on CNC machining centres, CNC lathes and conventional machine tools.

Optimized chip removal by cooling along the tool shank.

Customer benefit
Process reliability
Robust
Economical
REIME NORIS also has the right solution for your task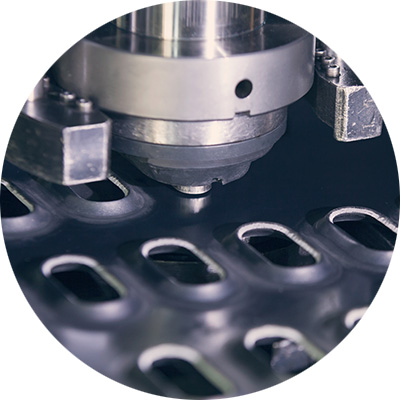 Task
Forming tool – Punching tool
Stamp from 1.2842 (62 HRc)
18 mm deep M10-6H blind hole thread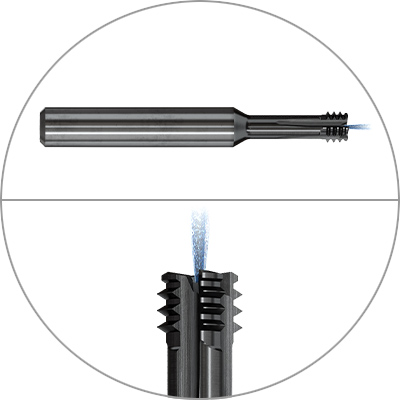 Solution
NORIS ZTF HT
For hard to machine and hard materials from 44 HRc to 66 HRc. These left-rotating thread milling cutters enable the production of threads without pre-drilling the core hole.

Thread directly into the full material, without pre-drilling!

Customer benefit
Fast
Process reliability
Zero scrap
REIME NORIS also has the right solution for your task