Publications
Website of the week: www.reime-noris.de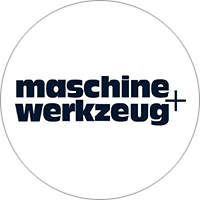 Article in the maschine+werkzeug newsletter from 11.11.2019

Reime Noris was founded in 1915 and today focuses on the production, development, application technology and sales of precision threading tools. Clear, user-friendly and solution-oriented, the company presents its product range of taps, thread formers, thread milling cutters, tapping chucks, dies and thread gauges on its website.

Visitors to the Reime Noris website can find the right tool in various ways. Either one goes directly via the "Products" section with a total of 7,053 standard products or via the "Solutions" section. There you can choose between "Large threads", "Small threads", "Mass production", "Small series", "Hard machining" and "Special alloys".

A third way to find the right threading tool is via the category "Industry segments" with the sub-items "Mechanical engineering", "Transport", "Aerospace", "Energy technology", "Medical technology" and "Moulds & die making". Here the website visitor can also expect impressive moving images of the individual solutions.

In addition, product catalogues are available for download.